If you saw the Xbox 360 dashboard last night
(in the US at least)
you may have noticed this funky creature!
It is the 'Vuvuzelator'. An evil stack of pancakes that blasts you with its vuvuzelas growing from its body.
I created the concept for the creature and drew it for our game. But my lovely wife commissioned an artist to create a 3D sculpture of it for me last year for my birthday!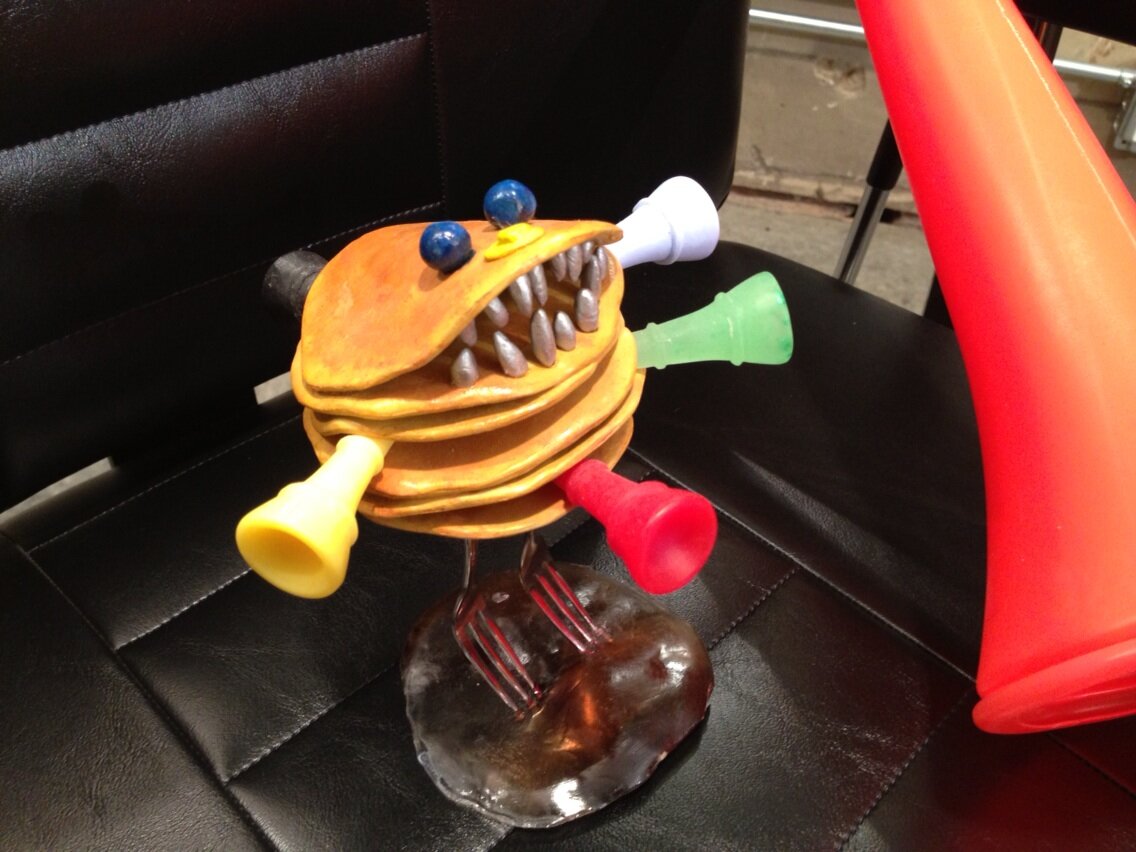 Don't stare directly into its cute blueberry eyes or you're a goner.
Austin, Texas-based resin auteur '
Motorbot
' creates all manner of creepy, amazing-looking creatures. Not only is the detail excellent, but the various textures and materials is lovely to see in person!
Speaking of Austin,
we'll be at SXSW this weekend
in the
Interactive
section!
UPDATE:
We'll be at
Booth 312 - SXSW Gaming - Palmer Events Center
Make sure you find the Devolver Digital booth or just follow the sound of blasting vuvuzelas to find us. We'll be showing
Serious Sam Double D XXL
, giving out prizes, and telling all the bad jokes we know about evil pancakes. "Did you hear the one about the angry pancake driver on the freeway? Yeah, he totally flipped me off!" (Flipped? pancakes? Okay--don't let that deter you, come out and see us!)
Yes, we'll even be giving out vuvuzelas! But those will be pretty tough to win. We do have another fun prize that's easy to win! Just tell me the secret word "Pteradon". It makes sense in relation to the game, plus it's another fun toy you can use to grief your friends. Just like in coop.
See you this weekend!