Yes, I meant to write "contract", instead of "contact" :D
The past few months have had me spending time on two new secret projects! They are quality, original, action Mommy's Best Games productions and I'm super excited to share them! Sadly, I've decided to not share them prematurely. They must remain in secret for the time being. Which means, for November, December, as I worked on them, I couldn't find a way to do a blog post, without sharing information about those games.
But in the meantime, I've taken on another contract game design job. I've worked with Girls Make Games for several years now. They are a good company which helps get teenage girls into game development. The girl teams create an idea, and as a bonus, GMG contracts out the final development to finish their concept and release it! It's a pretty neat thing to be a part of.
Previously I've finished several games with Girls Make Games. Most recently we released "Find Me" onto Steam and consoles. It was great to see that project come to life on my own PS4! And it's gotten some great reviews as well.
Here is the PS4 store link.
Steam Link : https://store.steampowered.com/app/1263060/Find_Me/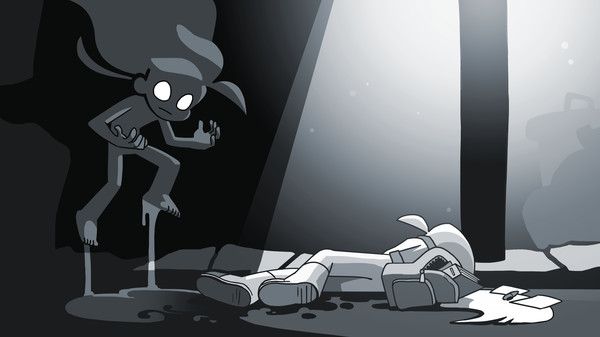 I ended up doing a lot of the programming, gameplay design, and level design for the game.
I'm happy to say Indie Gamer Chick reviewed it and loved it!
https://indiegamerchick.com/2022/01/02/find-me-ps4-pc-review/
Find Me has remarkably tight and responsive controls and some of the most intuitive jumping physics I've seen. That double jump? Perfect. One of the best I've ever seen, indie or otherwise. I've played games by seasoned pros who couldn't get the movement, speed, and precision as fine-tuned as Find Me has. Sublime effort, everyone. The best thing I can say about Find Me is the controller will vanish in your hands. It's a total non-issue, as it should be.
I'm pretty thrilled with that review of the gameplay controls! I feel proud about that.
My current contract project is for "What They Don't Sea". It's a new Girls Make Games fully funded project. I'm heading up programming and design again for that. I can't reveal the new look of the game, but it's shaping up great. The game is about a young girl that is exploring the ocean and looking for renewable resources.
But rest assured I am also still working on completely insane Mommy's Best Games original games! I plan to reveal some news bits of them in the next few months.