What did I do, in public game-dev view, in 2022?
We released two entire games!
I know, I know, they might not be what you were hoping for from Mommy's Best Games, but rest assured, there was plenty of behind-the-scenes work going to prepare for big games to come.
But come on, these are still pretty great games!
Spring Time

In the spring of 2022 I finished work on a contract I had with Girls Make Games. They had a very nice concept from a young team, of making an underwater exploration game. It's called What They Don't Sea, and it's about finding life in ocean, but also realizing that trash is clogging and harming all that life! I spent several months doing game and level design, and coding, and helping the team bring their game to market. It was released on Steam in November of 2022. Check it out!
https://store.steampowered.com/app/2152030/What_They_Dont_Sea/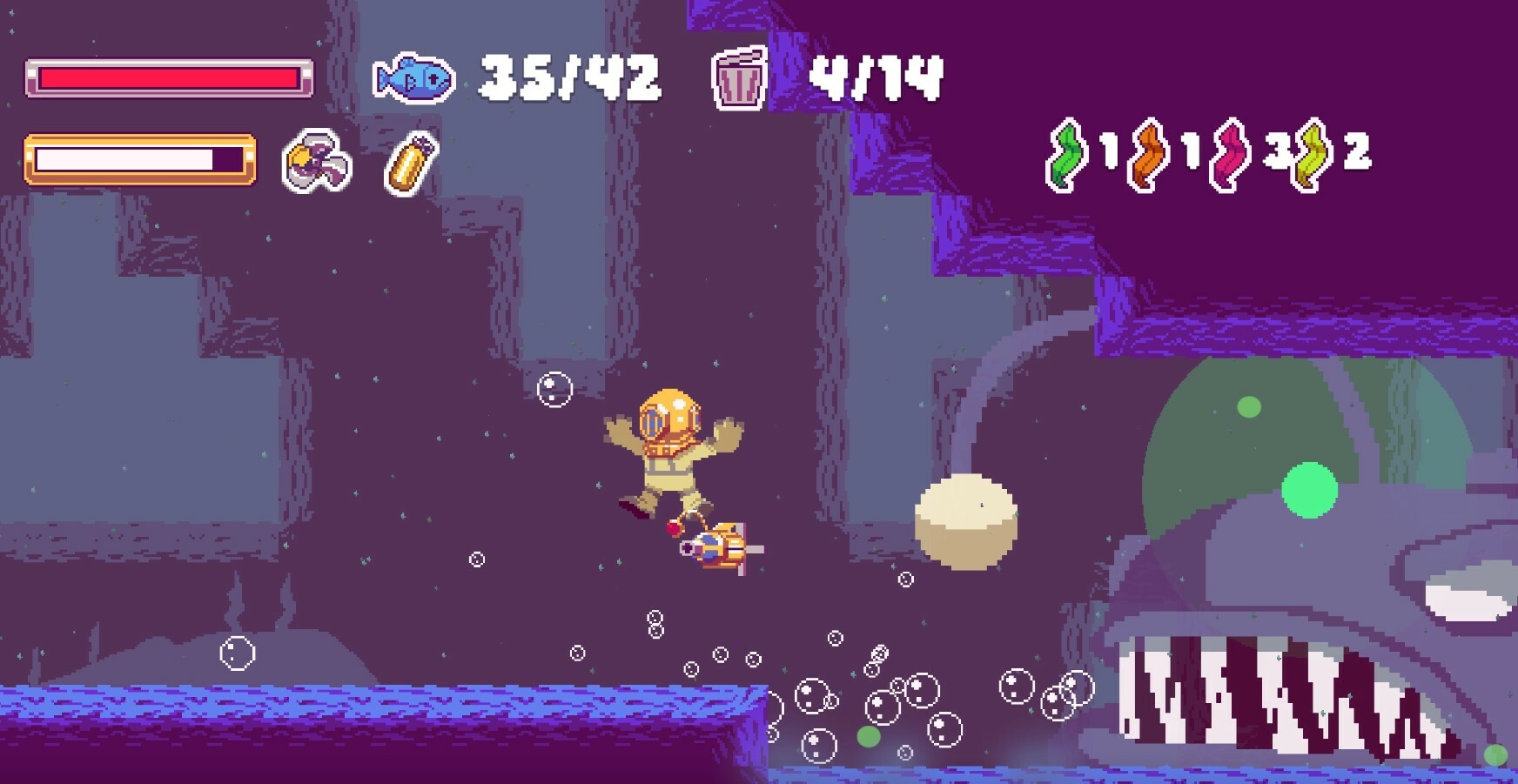 I worked on "What They Don't Sea" by Girls Make Games

Summer/Fall/Winter

The rest of the year was working on secret projects. But I also worked here and there, touching up Game Type DX. As I detailed in previous posts, it took a long time to get it to release to consoles, mainly because the game started its life as a mockery and commentary. As such it has lots of details about the Xbox 360 in particular. Which means Nintendo and Sony really flipped their wigs, reviewing the game. It took forever to get the game approved, but I love how it turned out.
http://mommysbestgames.com/GameTypeDX/index.html
Our own Game Type DX, out now on all consoles!

I spent a good amount of time adding new enemies, levels, and modes to the games. If you love a quick, high-score shmup with some serious 'tude, give it a play!
And into 2023

And now in 2023, I can say I am starting to talk to publishers about our next big game! It's super scary to be reaching out to people finally, but they are liking it, so that's encouraging. With any luck we'll have something to reveal this year (I hope!)

Thanks for a great year!